Long before computers made it easy to be a copyright criminal,
The ECC was violating copyright laws the hard way.
Welcome to The Evolution Control Committee.
(Take a quick tour of the website)
Friday, 06 October 2017 04:46
Last-minute notice:
Friday 10/06/2017: ECC performs at the resurrection of Cafe Ashtray and Acme Art Company (doors 7pm; ECC @ 9pm)
Sat 10/07 & Sun 10/08: The ECC's TradeMark G. and Assistant Frillypants (Christy) open the home studio for the Columbus Open Studios & Stage tour (11a - 5p)
Wednesday, 27 September 2017 03:57
"We're not quite dead yet!"
Hello, and thanks for wondering if ECC is still alive. Considering the two-year gap since the last post here, that's a natural wonder.
When I started The Evolution Control Committee back in 1987 (30 years ago!) I envisioned a very open-ended creative platform. The ECC would be a musical chimera, an aural amalgam, a wide-ranging mashup of genres, styles, technology, and people. And it was a good time to embrace change, since those three decades spanned many important eras and musical movements: cassette culture, home recording, cassettes, sampling, the internet, web, file sharing, Napster, MySpace, streaming audio, MP3s, CDs, DIY, DMCA, DRM, LPFM, memes, mashups... so many technologies, techniques, and tipping points. All have changed the world in their own thorny ways since The ECC began.
And yet with all that change, I sought more. In 2012, after 25 years of music making and performance, I decided to go to art school for the first time. For the next three years I earned my masters degree in fine arts (MFA) specializing in Art And Technology. During that time I made a conscious choice to focus less on music and performance to give myself space to try new directions such as installation works, video, and robotics. It's been artistically refreshing to dive into new creative oceans, and you can see the works that have emerged from them at www.TradeMarkG.com.
But The ECC has slowed to a crawl during these last five years. There's plenty of reasons beyond the above for this including a cross-country relocation, and I've slowed to a crawl too (I'm over 50, eep!). I didn't intend for those new artistic directions to pull momentum from The ECC and still imagine a future where the video and installation skills I've picked up get incorporated into a new phase of the band. After all, "Evolution" is our first name.
Meanwhile I want to say a long overdue thanks to all the fans of The Evolution Control Committee. Your excitement, dedication, and support has made for 30 years of incredible music and performances all over the world. Thank you so much for these exciting times.
- TradeMark (Mark) Gunderson
Saturday, 08 June 2013 08:16
Brief write-up on tomorrow's church bell concert in today's Columbus Dispatch:
---

From staff and wire reports Saturday June 8, 2013 8:22 AM
Carillonneur Nick Tepe will play six commissioned pieces of music on the bells at Trinity Episcopal Church, Downtown at Broad and 3rd streets, at noon on Sunday.
The works were created for the Columbus bicentennial project "Finding Time: Columbus Public Art 2012."
Composers are Derek DiCenzo, Bobby Floyd, Mark Flugge, Mark Gunderson, Brian Harnetty and Richard J. Smoot. The concert is free.
For details, visit www.columbuspublic art.com.
---
Thursday, 25 June 2015 12:56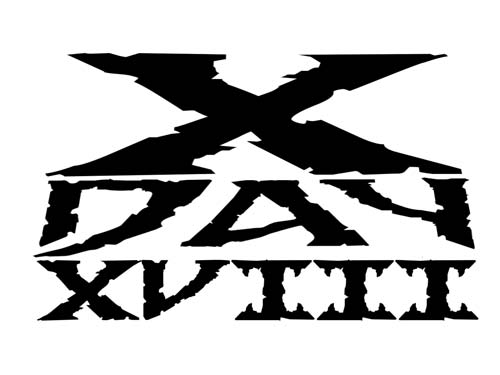 It always seemed like those fans of The Evolution Control Committee would have good overlap with The Church Of The SubGenius. The long-running clench-klatch of Bob"-worshippers has been at it for decades and since 1998 have been expecting X-Day any year now, when the SubGenius faithful will be swept up in party UFOs while the remaining pinks and normals are clear-cut wholesale from the earth.
This year is 18X-Day and The Evolution Control Committee will join the throngs with our songs (again, that is -- we've been doing this for a few years now). Hopefully the extra noise will help attract the UFOs for real this year; past years have fallen well short of the "Whole Camp Missing" headline desired for July 5 (presumably the date's certain, just not the year). Regardless of success, it's a lot like sex: it's fun just trying. And with bedmates like The Amino Acids, Ask Dr. Hal, Mystery Penis Of America, and Rev. Suzie The Fluzie, how can you miss?
WHAT: The Church Of The SubGenius X-Day XVIII
WHEN: June 30 - July 5, 2015 (ECC performs Friday July 3 at 10pm)
WHERE: Wisteria Campground, southern Ohio
HOW MUCH: (see their web page)
And then there's Starwood, the even-longer-running (35 years!) pagan festival which is conveniently at the same campground the following weekend. SubGenius types have suggested there's good reason to think that the Starwood types would appreciate The ECC's participation so this year we're taking the hint. The ECC will perform at Starwood and additionally lead a workshop called "How To Reproduce Without Having Children".
WHAT: Starwood 35
WHEN: July 7 - July 13, 2015
WHERE: Wisteria Campground, southern Ohio
HOW MUCH: (see their tickets page)
Monday, 11 May 2015 06:15
This year is the 10th Maker Faire. Frankly, it should be on every geek's bucket list. We've participated many times, performing at five Bay Area Maker Faires starting with the very first ten years ago. It's been five years since our last one, a mind-blowing treasure trove of artistic and technology nerdy delights that packed in 100,000 people then -- a little scary imagining what it will like now...
We won't have to imagine for long: it happens this weekend and we'll be there. Participating for our first time in five years, we're flying to San Mateo California and signed on for the full ride:
Performance: The Evolution Control Committee performs with the nanoTar, and probably the Wheel Of Mashup, and very likely the Thimbletron too. Yes, we're still figuring it out, but so are they -- this Maker Faire page lists SEVEN performances for us. I suspect 3 in a single day would be fatal. Now that we're on-site we've figured out the truth: ECC performs Saturday 7:30p to 8p on the Tesla Stage in the Fiesta Hall, right next to our booth.
>>> Maker Faire page

Booth: See and interact with custom music inventions we perform with such as the VidiMasher 3000! Get into a Wiimote Pillow Fight! Kinect hacks! The ECC invites you in to our toy box, our first booth since Maker Faire number one! Located in the Fiesta Hall right next to the stage/video screen.
>>> Maker Faire page

Presentation: Kinect Hacking In Max/MSP. Ever wanted to control something with the mere wave of your hand? Or play with 3D/depth sensing on the cheap? The $30 Kinect sensor is your answer. This primer is an introduction to Kinect hacking in Max/MSP. Saturday 1:30-2p on the Make:Electronics stage.
>>> Maker Faire page
THANKS to Sherry Huss and Maker Faire for reaching out to us and making our participation possible!
Page 1 of 23